Economic Justice
Judaism teaches that helping fellow human begins in need, tzedakah, is not simply a matter of charity, but of responsibility, righteousness and justice. The Reform Movement has always acted upon fundamental Jewish ideals by advocating for children, the poor, the disenfranchised, the elderly, the sick, those with disabilities, and the "stranger among us."
HERE'S HOW YOU CAN TAKE ACTION
Local Organizations and Partners in Hunger and Homeless
Family Promise of North Fulton/Dekalb (Sinai Family Shelter)

Sinai Family Shelter is an affiliate of Family Promise North Fulton/Dekalb whose mission is to reduce the negative impact of sudden life-changing events that leave dedicated parents and their children without a home. Learn more about our Sinai Family Shelter here.
Community Assistance Center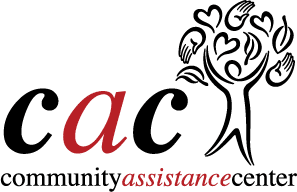 When you give your gently used clothing and home goods to CAC, you help support neighbors in need.
Clothing and home goods in CAC's thrift shop, Upscale Thrift, are available to clients for free and the general public for sale. CAC gives clothing to about 300 individuals a month, allowing them to use their income on rent and utilities instead. Sale proceeds go back into programs to prevent hunger and homelessness.
CAC accepts donations of clean, gently worn clothes, shoes, accessories, linens, small home goods and furniture. All donations are tax-deductible!
Solidarity Sandy Springs Food Pantry
Solidarity Food Pantry started during COVID to help the growing number of families in Sandy Springs facing food insecurity. They're neighbors helping neighbors…OUR neighbors. The pantry is located at The Prado on Roswell Rd. in the former Publix space.
Tax deductible MONETARY CONTRIBUTIONS donations can be sent to:
860 Johnson Ferry Rd. NE #140-320
Sandy Springs, GA 30342
To VOLUNTEER TIME to work at the food pantry with stocking, shelving, sorting or on "shopping days" The Solidary Food Pantry Sign-up Genius can be accessed HERE.
To donate NEEDED ITEMS reference the list below and they can be dropped off the Solidarity Pantry at The Prado: 5630 Roswell Road, Sandy Springs, Georgia 30342.
Second Helpings Atlanta (https://secondhelpingsatlanta.org)
Backpack Buddies (https://backpackbuddiesga.org)
Temple Sinai is an official "Community Buddy" of Backpack Buddies of Metro Atlanta. We help feed food-insecure children. After getting the food from Backpack Buddies, we then pack it for each child, and deliver the packs to nearby schools. Contact Co-Chairs, Alice Byrne at 5735byrne@gmail.com and Susan Pepper at sousellen@aol.com to sign up to volunteer.
Local Jewish Shelters
Zaban Paradies Center
Zaban is located in Midtown and assists couples transitioning from homeless to resettlement. The shelter houses approximately 20 couples and provides a hot meal every evening and a sack lunch every day. We require volunteers throughout the year to help make and deliver food. If you are interested, email or call our chair Karen Balser at 678-596-3197.
Rebecca's Tent (https://rebeccastent.org/donate-supplies/volunteer-and-support)
Urge Congress to Pass a Living Wage
The cost of living in the United States has long eclipsed the minimum wage. At $7.25 per hour, an employee who is working 40 hours per week, 52 weeks a year, earns only $15,080. An increase to the minimum wage is imperative if we expect people to be able to support themselves with a full-time job. It's time that our federal minimum wage becomes a living wage. Urge your member of Congress to support the Raise the Wage Act.
Stand Up for Paid Family and Medical Leave
No person should have to choose between caring for themselves or a family member and keeping their job and income. Yet each year, millions of workers are forced to make that difficult choice. The United States is the only advanced economy that does not offer any paid family leave to its workers. Paid family and medical leave provide employees the necessary time to recover after illness or surgery, to take care of an ill family member, or to care for a new child. Urge Congress to pass the FAMILY Act to provide paid family and medical leave for all workers in America.
Wed, October 5 2022
10 Tishrei 5783
Wed, October 5 2022 10 Tishrei 5783